Our Story
Take a pool of talent, add deep experience, and innovation is bound to happen. Think high tech in Silicon Valley, automobiles in Germany and sport aviation in the Czech Republic, where a reservoir of aviation expertise was unleashed when the country won its independence.
TL-ULTRALIGHT was established there in 1989, the year of the "Velvet Revolution," and is now a leading manufacturer of light sport aircraft, melding modern technology with old-fashioned craftsmanship to create each new aircraft.
This Is The Sting S4
The Sting S4 has been fine-tuned through four generations of streamlined composite aircraft. Optimal features of the previous Star, Sting Carbon, StingSport and Sting S3 are retained and complemented by new innovations and optimized aerodynamics.
We listened to pilot feedback and consulted with leading edge aircraft engineers. That is how the Sting S4 came into being – an aerial sport coupe that cedes nothing to the competition and excels in comfort, maneuverability, safety and fun.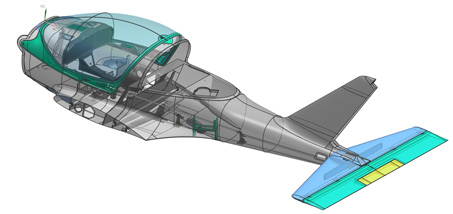 Design
The Sting S4 is a composite aircraft with engine located in the front. The primary structure is 85% carbon fiber for maximum strength with low weight. The wing skin and fuselage is a sandwich of carbon fiber and foam core, glued together with epoxy. The coating is then vacuum-bagged and oven cured.
Highly stressed parts are made in an autoclave. The high safety carbon frame with rollover protective structure (ROPS) ensures crew safety, even in the event of the aicraft being overturned. Finishing is done using white two-component paint. The final design touches are applied with vinyl film covering.
Streamlined and fighter-shaped, the Sting S4 is the fourth generation in the evolution of this design, incorporating what we've learned from extensive flight testing and pilot feedback. It is an airplane that is responsive, agile, comfortable, reliable and fun to fly.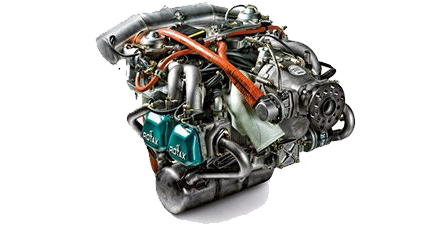 Power
The Rotax 912ULS four cycle, four cylinder engine is lightweight, powerful, well-proven and reliably flown all over the world. We mount it with an oversized radiator and oil cooler, and a three-bladed, ground-adjustable composite propeller that is perfectly matched to engine and airframe.
Rotax is a subsidiary of Bombardier Recreational Products and the world's leading supplier of aircraft engines for light aircraft.
The 912ULS produces 100 peak horsepower at 5800 rpm and 95 horsepower at 5500 rpm in continuous operation, and burns 91 octane unleaded auto fuel or 100LL aviation fuel.
Cylinder heads are liquid-cooled to increase operating efficiency and allow optimum power extraction under all operating conditions. The coolant also provides a CO-free heat source for the cockpit and for the carburetor de-icing system, which operates full-time without causing power degradation.
Flight
In the air, the Sting S4 is agile, responsive, stable on course and a blast to fly. You sit on top of the spar as though your are in command of an F-16 and the world is at your feet. The airplane goes where you point it and it holds it's nose up at serious angles of bank. The power-off glide angle is a remarkable 12:1.
There is 360º visibility under the Sting S4's expansive canopy, and it goes a long way toward helping you visualize your situation and control the aircraft, whether taking off, cruising, sight-seeing or landing.
Takeoff is quick after a short roll, and landing the Sting S4 is a treat, even in a stiff crosswind. Holding a slip angle or dropping a wing into the wind is readily accomplished and the low wings quickly respond to ground effect and ease the airplane down when power is cut.
Get in touch today for a test flight of your own; call us at (501) 228-7777.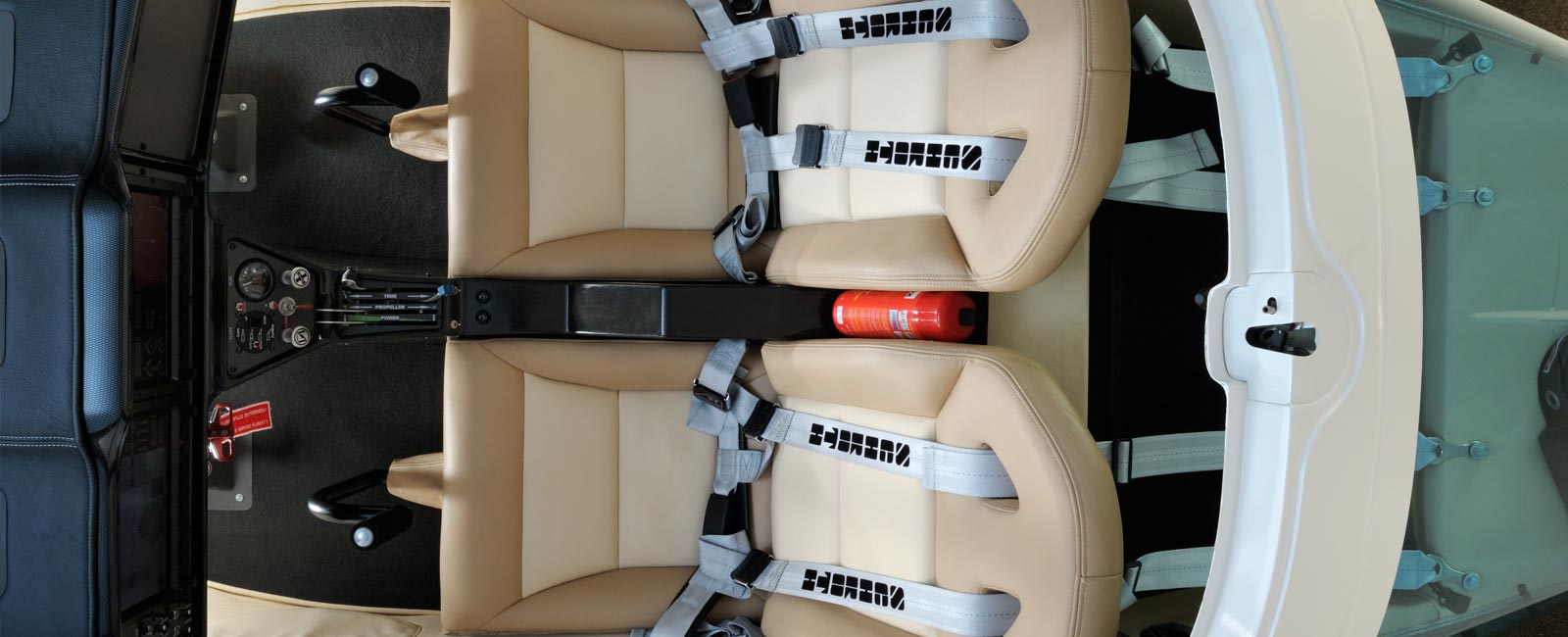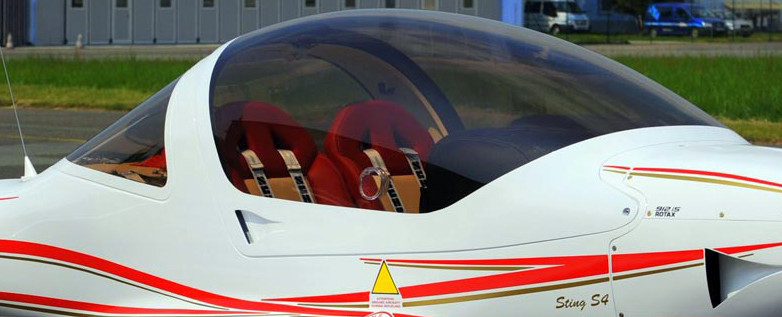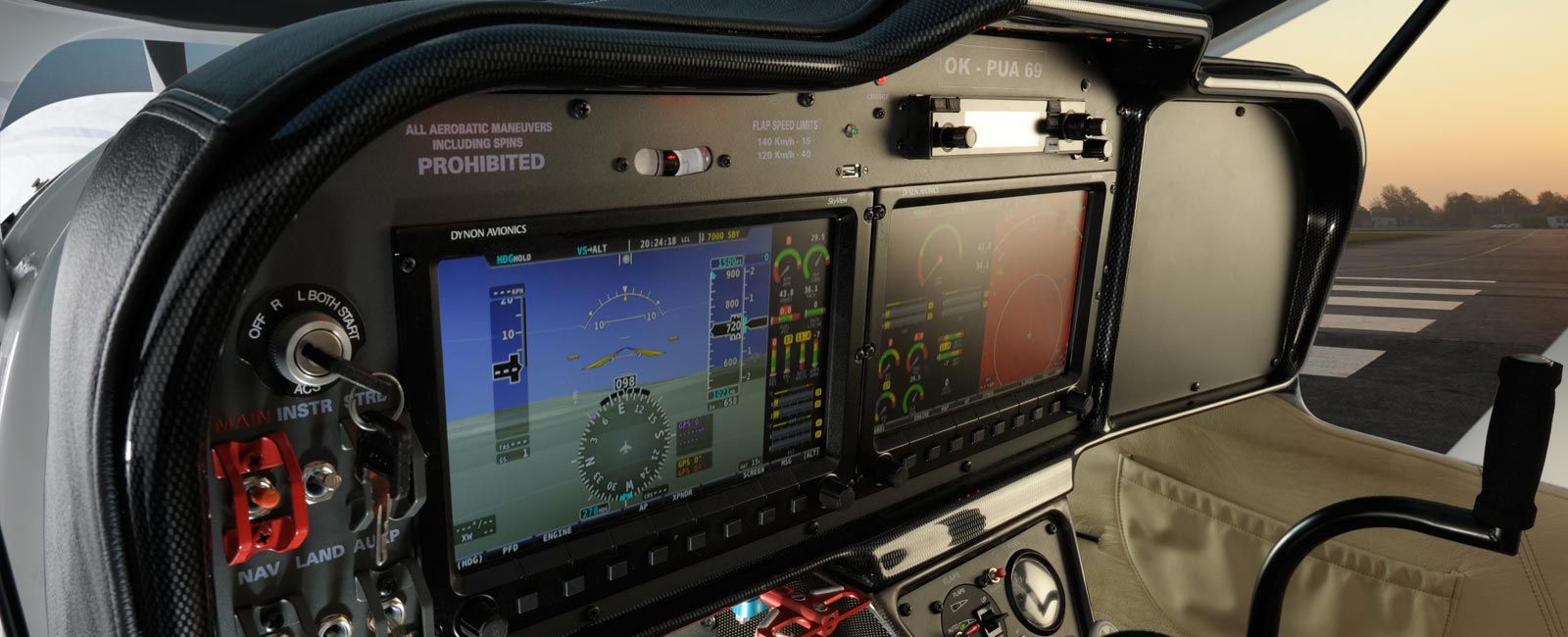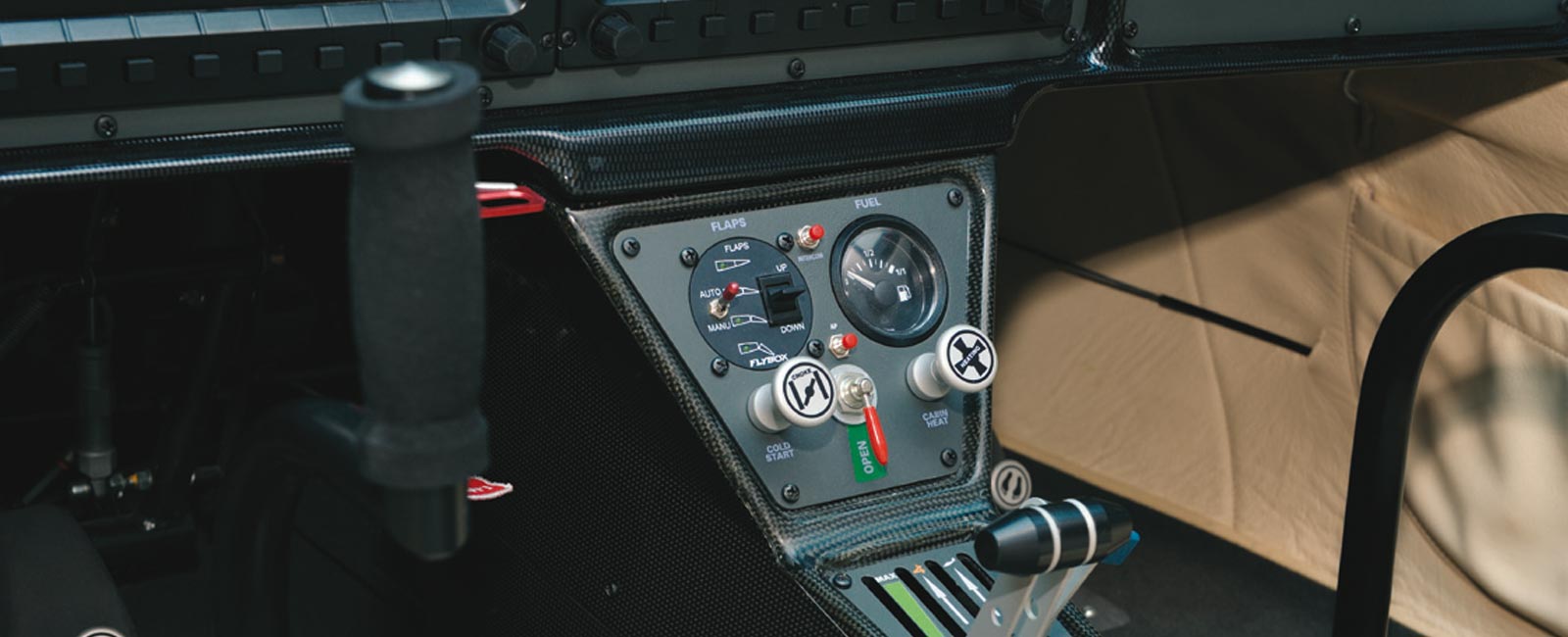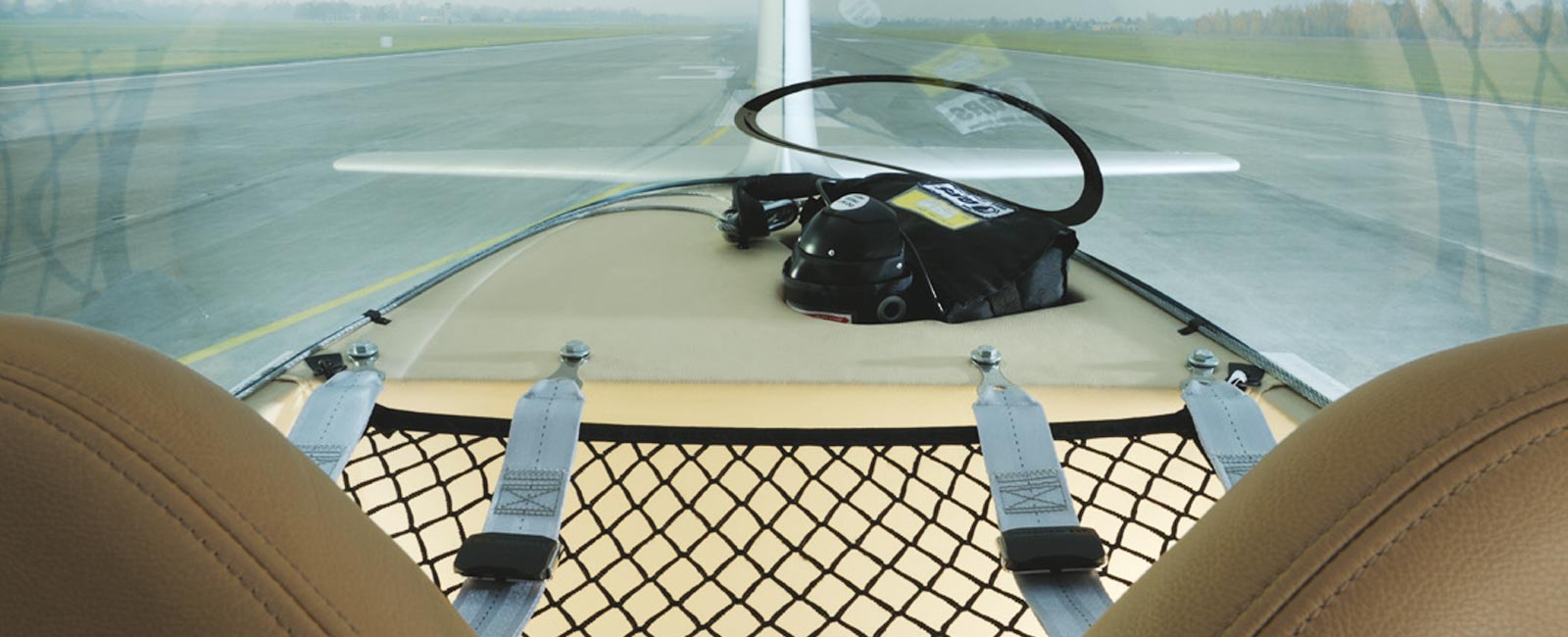 Comfort
The wide cabin provides uncompromised comfort for long voyages. It is fully upholstered, equipped with in-flight adjustable rudder pedals, and controls that are within comfortable reach.  Quiet operation results from continual improvements in aerodynamics and structure. Other features include:
map pockets both sides
dual fresh air ventilation
fresh air cabin heat
12 volt accessory plugs
easy canopy opening & access
increased luggage space (up to 25 kg)
Visibility
The striking feature of the cockpit is the panoramic view afforded by the optically clear, tinted canopy. 360º visibility helps you visualize your situation and control the aircraft in all phases of operation, takeoff, climb, cruise, sight-seeing, descent and landing.
Instruments
The Sting can be equipped with the latest single or dual EFIS displays, MFD, EIS and a variety of NAV/COM options. Systems such as the Garmin G3X touch and the Dynon Skyview are available. Autopilot may be integrated with these systems, even with fully automatic landing approach.
Control
Every control is placed within field of vision and comfortable reach. Control sticks with PTT are provided, both sides, along with in-flight adjustable rudder pedals and toe brakes. Throttle, choke, trim, fuel & electric flap controls are center-mounted.
Safety
TL-Ultralight has led the light sport industry in safety from early days. Standard features of the Sting include the integral carbon fiber roll cage, whole-plane parachute, four point inertia reel seat belts, full-time carburetor body heat, wig-wag recognition lighting and ELT 406mhz emergency beacon.
Sting S4 Videos
Here is a sampling of videos that are available to view on YouTube. To find more videos: [click].
One California owner of an earlier Sting model has posted more than 75 videos created during his explorations of the Pacific coast and the intermountain west. To view the remarkable collection he calls "Sting Flight": [click].
Call Us: (501) 228-7777
---
Distributor
TL-2000 Sting S4 and TL-3000 Sirius aircraft are distributed in the USA by SportairUSA, LC, a pioneer in the light sport flying movement. Our assembly and maintenance center is located at KORK North Little Rock Municipal Airport, North Little Rock, Arkansas, where we have been for more than 20 years.
Manufacturer
The aircraft are manufactured by TL-Ultralight, s.r.o. Located in Hradec Králové, Czech Republic.